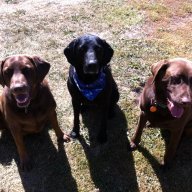 Est

Jul 4, 2001
Messages

6,106
Reaction score

274
Location
Tokens
Dirty Money
2003 Pre-season banter.
To quote the great SC:
I am C-a-n-a-d-i-a-n I mean "I am a Dragon"

"I am not a Tryhard , or a HBDE wannabe ...and I don't live in PoCo , or Slurrey, or own an Iroc , I don't know Pete , Tesh , or Suzy from "Cheatside" , although I am certain they are really, really nice. I have a Costco chair , not a Zeller's special. I speak Dragonese and Slang , NOT Pitt Meadow'n, and I pronounce it 'futbul' , not sokar . I proudly chug a Pilsner beer and a glass of CR . I believe in FAIR PLAY , not 'whining', and, little controversy, not appealing. And that HERB is a truly proud referee . A shirt sleeve is a bandana , a candle is a torch , and it is pronounced REGS , not Riggs . Most have us have been to the BIG SHOW (nationals), CO-ED is for FUN , and not the replacement of our past DREAMS !
I AM A DRAGON!!!!!
And with that, it begins.
So many questions regarding the upcoming season. Who will wear the coveted Tryhard moniker? Will Jinky actually play "out" this year? How many tryhard bitches will fall for "the move"? Will Jimmy join the Dragons? Will there be Dragons?
Will there be a semifinal most likely involving the Dragons held on Nations Cup Sunday? Will JR ever post on TTP again? Is Herb still alive? Will we all be treated to some more quality posting from Spazz and Striker14? Are they teenagers this year? Who will win the Golden Boot? Has JC retired?
There are plenty more, so let's get to it.