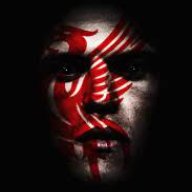 Staff member
Total Bastard
Est

Jun 28, 2001
Messages

27,570
Reaction score

14,073
Location
Tokens
Dirty Money
The Cup starts in about 5-6 weeks time (April 12) so probably a good time to start this thread up.
The Province Cup draw is slated for March 18
Who are all the teams already qualified?
VMSL [8 berths]
Westside Rino (premier)
Sporting Club (premier)
Pegasus FC (premier)
Burnaby Canadians (premier)
Surrey United (premier)
Khalsa 96ers (premier)
ICSF Inter (premier)
Firefighters (division 1)
FVSL [4 berths]
PAU (premier)
GEU (premier)
?
?
VISL [4 berths]
Nanaimo (division 1)
Vantreights (division 1)
?
?
I'm not entirely sure about the VISL teams but the 2 teams I've listed there finished 1-2 in their league... I *think* the other 2 berths for the VISL come from the Jackson Cup... I'll try and confirm this (I couldn't find the info ANYWHERE on their league wesite
)
Cheers,
~Regs.