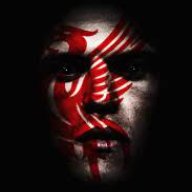 Staff member
Total Bastard
Est

Jun 28, 2001
Messages

27,316
Reaction score

13,718
Location
Tokens
Dirty Money
Unfortunately I couldn't get the Milk Bar this year but TTP will have to make due (do?) with what we have available
Details:
Date:
Thursday, December 18th, 2003
Time:
7:00 PM dinner served, be there around 6:30 PM
Location:
La Rocca Restaurante (on Commercial Drive, one block north of 1st Ave)
Cost:
$25 per person (this includes GST and Tip)
It's a little more formal setting so wives/girlfriends/boyfriends are encouraged.
Dinner includes (subject to change):
- Platters of house salad and homemade bread out to start.
- A choice of Chicken or Italian Sausage with a choice of Pasta to accompany it (either Fettucine Alfredo, or Penne in a Tomatoe sauce)
- Homemade Tiramisu as a dessert
Drink specials will be pints for $3.
I am personally buying a bottle of wine per 4 people at this event as a thanks to everyone on TTP. If you can't make it, don't worry, it won't go to waste
I'll make any announcements as I get further info and update this post appropriately.
Please PM or email me if interested. Please include your name, phone number, how many 'tickets', & your dinner and pasta preference.
Space is limited so please confirm ASAP.
IN
1. Regs
2. Regs' Bird
3. KNVB
4. KNVB's Bird
5. KNVB's Wife (tentative)
6. TheRob
7. TheRob's Wife
8. Rangerforever
9. Rangerforever's Wife (tentative)
10. Lion
11. Lion's Bird
12. Buckfast (tentative)
13. Coach
14. Zenga (tentative)
15. Reccos (tentative)
16. Walks (tentative)
17. Dude
18. Dude's Wife
19. Notty
20. Notty's Bird
21. Stepchild
22. Stepchild's Sidekick (tentative)
23. J_B
24. J_B's Bird (tentative)
25. Tee (tentative)
26. Yoda
27. Yoda's Wif
28. Glasgow Ghirl
29. Spazz
Cheers,
~Regs.