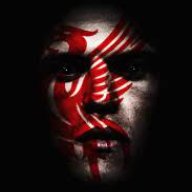 Staff member
Total Bastard
Est

Jun 28, 2001
Messages

27,582
Reaction score

14,083
Location
Tokens
Dirty Money
Well another year is in the books and I would classify it as the best so far... I think
Many thanks to everyone who was there, to Kelly O'Bryans for the great dinner and pints ( though selling out of Prime Rib right before my order was outta order
), and to Therob for all his work in setting this up and running the whole event!
Many thanks also to my teammates on Team Sweatsalot (Ralph Wiggum, Kurgan, & Hammerhead) for the free golf lessons... much more enjoyable than the wanks I had has teammates in previous years
I believe the prize breakdown was as follows:
Best Dressed: Team Sexy
Lowest Score: Team DCS
Longest Drive: J_B (by inches... I think KNVB has a great photo of it)
KP: Hammerhead
Were there any others?
Highlite of the night? Probably Captain Shamrock and the electric moves in the parking lot
Now to start getting the pictures & videos going...
Cheers,
~Regs.