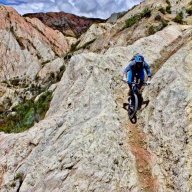 Est

Jul 23, 2001
Messages

15,179
Reaction score

3,691
Location
Tokens
Dirty Money
Absolutely still a tragedy. RIP to them and all the kids that die tragically too young. It's always sad.

He was never proven innocent in court because he did buy he silence and she dropped charges. Sure he's technically innocent, except for the rape kit that showed significant aggression shall we say and the bruises around her neck. But ok, let's mourn what evidence showed was a rapist and fawn all over him calling him a "good man". Good men know the meaning of "no".

When a rape victim goes public it is always lose / lose for them. No matter what the outcome, the public will always question circumstances, slut shame her, and in cases like this call gold digger. The Kobe camp would always be able to find enough money to convince her silence and lifelong financial comfort was a better way forward than having to go through a public and ugly trial that will ruin you no matter what.

So, I'll let the jock sniffers carry on oozing platitudes about this guy. Nice to have short memories.