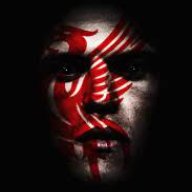 Staff member
Total Bastard
Est

Jun 28, 2001
Messages

27,457
Reaction score

13,941
Location
Tokens
Dirty Money
I'm surprised this hasn't been brought up.
Apparently BC Soccer has been investigating the creation of a semi-pro league.
The BC Soccer board formed a committee to investigate the potential for a Regional Tier 3 Adult League. This committee over the last 12 months has been gathering information, feedback and researching other similar leagues / environments, within Canada and Washington, who offer this semi-professional level of play.

BC Soccer is currently in the information gathering stage and not seeking wider comments and feedback, however is very pleased to be able to provide an update to the Adult League membership on this topic at the June 2015 Annual General Meeting.
I was always under the impression that the PCSL was considered a tier 3 entity in the Canada Soccer pyramid?
Has anyone here heard anything regarding this?
Cheers,
Regs.