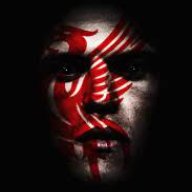 Staff member
Total Bastard
Est

Jun 28, 2001
Messages

27,565
Reaction score

14,070
Location
Tokens
Dirty Money
OK, obviously this is a hot topic for all soccer players/coaches/administrators and the like, so let's start a disscussion/rant on what makes a good ref and judging by a few posts made already, a bad one.

This thread will be watched closely for the next week or so since the BC Referees Association has a guest ref from Portugal arriving next weekend and has agreed to let TTP submit several questions to him to answer (first and foremost will be a question regarding unlimited subs...). More details on the guest will be posted on TTP later this week...

----------------------------------------------
I'll start things off with an example of what I believe to be a good ref and that is/was Bob Brown. He reffed with an Iron fist I believe but did so in a manner that was non-confrontational to say the least. He allowed you to talk to him and understood that the game is one of emotions. At the same time, if you talked too much he would just tell you to shut it and get on with the game. Top notch.

On the other hand we have everyone's favorite in the lower mainland, Mauricio Navarro (sp?). The exact opposite of Mr Brown is enough description of his style. Confrontational to put it mildly...

~TB.