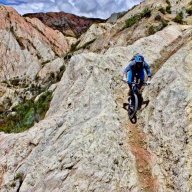 Est

Jul 23, 2001
Messages

14,915
Reaction score

3,477
Location
Tokens
Dirty Money
I can tell you with certainty that the BCSPL BOG did not know, because I was on it...
So assuming this is true, and I believe you, how can this report and the Caps claim there was no cover-up? One doesn't go in hand with the other. This community is small enough that there would have been some ripples in the pond. If in fact BCSA didn't know, it would have been at considerable effort to keep it quiet.
I've read the Caps felt they had no jurisdiction to blow the whistle on this guy. Really? Because I would think considering the conditions it could be argued they in fact did have an ethical obligation to report the ciscumsrances of his dismissal to BC Soccer.
Again,
@mtkb
, just looking for a legal comment more than anything....had they in fact reported him on, would they have been exposing themselves to liability or lawsuit?