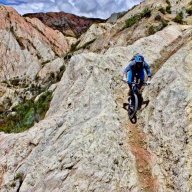 Est

Jul 23, 2001
Messages

15,271
Reaction score

3,738
Location
Tokens
Dirty Money
If you're a fan of the TEAM 1040, you'll have noticed that Bob Marjonovich, co-host of the afternoon show, has apparently moved on. The guys from the morning show implied he was offered a better contract by a competitor, but wouldn't say whom.
Listening to Dave Pratt & temp co-host Don Taylor yesterday, they seemed to deliberately avoid even mentioning Mojo's name at all. It was almost a huge piss-take. They kept coming up with lead-ins like, "An another huge story making the rounds here today…", then they would talk about something fairly uninteresting. They were giggling through the whole first hour, and 6-6:15 (times I was listening). It really seemed deliberate that they were keeping listeners on the hook. They weren't even taking a lot of calls!
So…anyone know what happened? Where'd Mojo go?