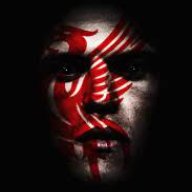 Staff member
Total Bastard
Est

Jun 28, 2001
Messages

27,577
Reaction score

14,080
Location
Tokens
Dirty Money
Over the years, the Nations Cup has been the turning point in which most teams start to think/gear up for the upcoming season... So now is a good time I suppose to start this thread.
Peg News
Mr Peg has retired. Our new managers are
Chico
and
Bakes
(Brad Baker). IMHO they are off to a shaky start... Our new unis are
not
Nike but rather Puma. All white strip for home, blue tops for away (apparently)... they are also not top-of-the-line!
Davey is returning as coach, as well as from what I gather, most of the players from last year (that includes me who committed this weekend)... we will also probably be picking up some new young players from a certain squad that was relegated last year. Also,
Craig Edwards
"signed a napkin" figuratively yesterday, expressing his interest to return to the club after one year away.
For training purposes, Peg will apparently have Wednesdays at the new turf field being built at Carson Graham... I think Friday nites will be in the Gym or over at our beloved Mahon.
One final note... Peg/Olys have "splintered off" and will now be fighting in Div 1 for promotion. I'll let Luch explain if he cares to, probably because I don't have any further info
~TBwhoisbackforanotheryear.