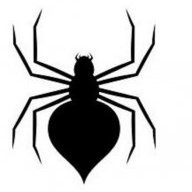 Est

Jul 28, 2001
Messages

3,068
Reaction score

11
Location
Tokens
Dirty Money
"K-NOB."
If you want to give me more attention, then fine.
more attention. This might be another useless thread, but I have just caught you reading it, and oh, replying to it too!
K-Nob, please refer to my latest book review as I have suggested a few things for you!
Please read carefully, and I will pass the book along with my knuckle sandwich. BTW, the last male I 'took-out' with one punch was a hell of a lot bigger than Kurgan, and that is one large dude!
- my nickname is "Ali's Daughter"
I don't have time to break your already stressed fractured kindling looking legs, because now I am dealing with some anger management issues...1....2...3.....4...5...6.....6...7.....and so on
(I am now in YOUR happy place)
By the way K-NOB, this isn't a popularity contest, so you aren't going to get points because you have nominated me.
And oh, all of you that comment on EVERY thread should get some votes too... At least I stay out of the ones I don't know to much about, like your silly Surrey vs Surrey vs the Valley or whatever, isn't Surrey still tainted?
So congrats, take it and bow out. I will not win Wanker of the Year, but a month or two is okay with me!
~SChadtocreateherOWNthreadtodealwithK-nob'slackofintelligance