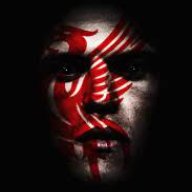 Staff member
Total Bastard
Est

Jun 28, 2001
Messages

27,582
Reaction score

14,083
Location
Tokens
Dirty Money
The final games of the season for the 3 teams still in contention are all being played this Saturday. Who's gonna win it? Could there be a playoff? Will DCR slip by the other 2?

Here are the matches:

City FC "A" v Deep Cove Royals @ S Memorial NE 2.00pm

Peg-Olys v Pacific 96ers @ Kilmer Pk. 2.00pm

Clan Alumni v Pt. Gray Rangers "A" @ Bby. Lk. West #3 2.00pm

~TBwhodoesn'tthinkDCRwillslipthough.