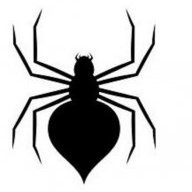 Est

Jul 28, 2001
Messages

3,068
Reaction score

11
Location
Tokens
Dirty Money
Is this thing an overreaction, or shall we take as many precautions as possible?
I was just driving around the clean, smog free city they call Tainan, and EVERYONE is wearing a mask. Now, don't get me wrong, there is a lot to be caught out there,but, it's hard to take anyone seriously.
I walked into our local
Tesco
and stumbled across two workers on their hands and knees scrubbing the hell out of the floor with a toothbrush. The Taiwanese aren't known for their cleanliness, so I just had to ask what the hell was up.
Well, in broken English it was explained to me like this:
Translation
On a side note...
Mum sent me an email today telling me the latest.
"Wash your hands"
.
"Thanks mum, I'll
try
to remember".
Can someone please put some "North American" perspective on this one for me???
Thanks
+SCwholiveswaytooclosetoHongKong