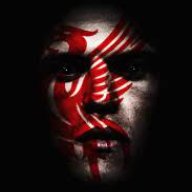 Staff member
Total Bastard
Est

Jun 28, 2001
Messages

27,564
Reaction score

14,069
Location
Tokens
Dirty Money
Apparently it doesn't matter how many posts one has. I have just hit 400 and still lack moderator status. I'm sure it is in everyone's best interest anyway.
The number of posts you have has nothing to do with becoming a TTP Moderator. I have thought about it but everytime I do I can't get around the little episode were you emailed me your whole fcuking hard-drive causing all sorts of problems with the mail server and my ISP suspending my account
If you would have just FTP'd the thing like all the current mods, you would also share the lofty perch that Jinky, Fasty, Keeper, TheRob, and Sensei_Hanson currently find themselves.
Sorry for taking this public but I'm sick of all the innuendo and outright lies on how I conduct and administer the TTP Community.
Yours in slander,
~TB.