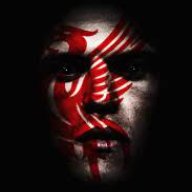 Staff member
Total Bastard
Est

Jun 28, 2001
Messages

27,570
Reaction score

14,075
Location
Tokens
Dirty Money
So Canada pulls another one outta their ass and upsets 18th ranked Costa Rica this morning 1-0.
Obviously a lot of money is being handed out as bribes whenever Canada plays in this tourney, there is no other plausible explanation for how they manage to always pull off upsets.
Great for the CSA I suppose that they can claim "progress", but why doesn't this "progress" show when the games
really
mean something, i.e., WC qualifying.
Personally, I can't stand the way Canada plays. There has been no progress in this department over the last 3 years. Sure there are some good young players being introduced into the fold but how long to you think Holger is actually going to keep them around? And if he does, can you honestly say that he'll encourage more of the skill shown by the second half sub Congonzalas (sp?)? $100 says no
$100 also says that there are big headlines in tomorrow's papers about the great win, but no real breakdown about what transpired in the match, especially the superior skill and tactical abilities of the Costa Ricans
~Regs.