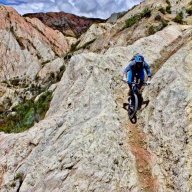 Est

Jul 23, 2001
Messages

15,179
Reaction score

3,691
Location
Tokens
Dirty Money
The West is WIDE OPEN, getting to the final is more achievable right now than many may think...
Absolutely.
Added to this, the team will progress way faster by being in the playoffs. This has to happen this year to continue to grow the team. Tafoli is still young enough to have an impact for the next 3-4 years (assuming the team can re-sign him long term). I'd rather have a productive top 6 winger for that period of time at this moment in the club's evolution. You also have to ask about the current club needs. I think at Center they are looking good for the next 5 years or so, as Adam Gaudette could become another Kessler. If not, we know he'll be a guy pushing for the second line. Is there enough room for Madden in two years? Considering we actually need the top 6 winger now, it's a good gamble.
Basically, that is the gamble. They need to make the playoffs, so without totally selling the farm, do what you can to make it ASAP. I'm jacked, really enjoying the team this year.