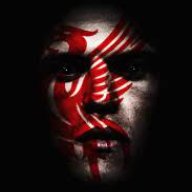 Staff member
Total Bastard
Est

Jun 28, 2001
Messages

27,565
Reaction score

14,070
Location
Tokens
Dirty Money
Just throwing this out there right now...
How many TTPers would be interested in putting in a team for a proposed tournament on sand next summer? There would be the possibility of bleachers, a beer garden, Mens and Womens divisions, and would be fairly centrally located [moreso for some than others
]. Good food would be aplenty as well.
Please state your level of interest here, ie, low, somewhat, or very.
Cheers,
~Regs.