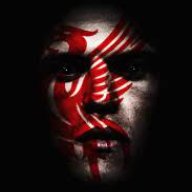 Staff member
Total Bastard
Est

Jun 28, 2001
Messages

27,576
Reaction score

14,077
Location
Tokens
Dirty Money
Artificial playing surfaces now officially permitted
From July 2004, football matches may be played on either natural or artificial surfaces, if permitted by the applicable competition regulations. The International FA Board (IFAB), custodians of football's rules and regulations, approved this amendment to the Laws of the Game at its 118th Annual General Meeting, held in London on 28 February.
At the same meeting, IFAB decided that any such artificial playing surface should be required to meet the quality standards laid down by, either the FIFA Quality Concept for Artificial Turf, or the International Artificial Turf Standard.
Meeting under the chairmanship of FIFA President, Sep Blatter, IFAB also decided that teams should not be permitted to make more than six substitutions during friendly matches - a change to Law 3.
With regard to the methods used for determining the winners of knockout matches, IFAB also decided to revert to playing the full period of extra time, consisting of two periods of no more than 15 minutes, with kicks from the penalty spot only deciding match results that are still level after extra time. In future, matches played in accordance with the knockout system will no longer be decided by a 'golden' or 'silver' goal.
On the interpretation of Law 12, IFAB ruled that any player who removes his jersey after scoring a goal should be cautioned for unsporting behaviour. To this effect, FIFA has already sent a circular to all member associations giving an in-depth explanation of the matter. Their guidelines may be downloaded at
www.FIFA.com
.
Welcoming these amendments, Sep Blatter said, "Integrating the artificial turf surface into the Laws of the Game is the most important amendment this year and is a milestone in the history of football. Millions of players around the world will benefit from this decision, as it will allow them to play their favourite sport on a more regular basis - irrespective of the weather."
These new amendments to the Laws of the Game came into force worldwide on 1 July 2004. However, they do not apply to competitions that are already underway. Consequently, EURO 2004 in Portugal still used the previous version of the Laws of the Game, including the provision for a "silver goal" to decide the winners of the semi-finals, as well as the championship final on 4 July in Lisbon.