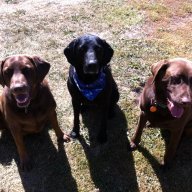 Est

Jul 4, 2001
Messages

6,100
Reaction score

269
Location
Tokens
Dirty Money
More fallout from the Dale Earnhardt crash.



Seatbelt maker Simpson resigns
(Aug 1) Bill Simpson, the man who found himself at the center of the storm surrounding the death of NASCAR driver Dale Earnhardt earlier this year, has resigned as the head of Simpson Performance Products.

Simpson says the stress of the controversy in the wake of Earnhardt's death at the Daytona 500 in February "just got to be too much".

Following Earnhardt's death, NASCAR officials pointed to a broken seatbelt as a contributing factor. That led to death threats and harrassment against Simpson and his employees. Simpson has maintained all along that he was made a scapegoat by NASCAR for the star's death.

In April, an independent expert appointed by Florida authorities concluded that even if the seatbelt in Earnhardt's car did break during the crash, it happened after the driver suffered a fatal head injury.

As well, one of the first medical people on the scene following the crash says the belt was intact when he examined Earnhardt.

An internal investigation into Earnhardt's death by NASCAR is expected to be completed sometime this month. Simpson says he has not been given any indication what might be in the final report adding he doesn't really care at this point because "I know I didn't do anything wrong".