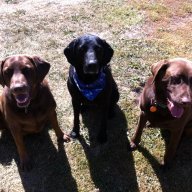 Est

Jul 4, 2001
Messages

6,106
Reaction score

274
Location
Tokens
Dirty Money
This is my first and hopefully last Inside the TTP Closet thingy. As such, I plan on bending the rules. Why? 1 – because I can. 2 – because rules are meant to be bent and quite possibly broken. So fcuk'em. Got it? Good. Here we go
1 – Gary Bettman and Bob Goodenow.
These two guys together are going to collectively fcuk us out of hockey next year and possibly years after that. Hockey is religion here in Canada and as fans we deserve better. Bettman says the owners are going broke. No one believes him. Goodenow says the players aren't overpaid. Bullshit. If there isn't a season next year, I'm going to snap, possibly kill someone or something, and I'm going to hold these two yum yum's responsible. Into the closet with the both of them. Cnuts.
2 – The Freeloading TTPers
You all know who you are. You are the idiots who refuse to pay a small easily affordable fee to help TTP stay afloat. You are the ones who say you will just go somewhere else if one day it's gone, or you are forced to pay. Like the two wankers listed above, you are all cnuts. The lot of ya. Into the closet with you all.
3 – The PAU Nation
As that annoying pop up here on TTP reads, "Karma's a bitch innit?" In this case, that is soooooooo true. Last year The Nation won the FVSL Premier League title. They then proceeded to let everyone know about it. Weeks, and months went by, and still the felt the need to tell everyone they were champions. They're not anymore. They won't even gain a provincial birth. It looks good on them. Into the TTP Closet! 1 year!
4 – Janet Jackson
Her only mistake was showing her breast in front of millions of Americans on American soil. She should have done it up here. We would have been much more receptive. I'd like to put her in my closet, but I suppose the TTP one will do. Too bad.
5 - The MacDonalds "I'm Lovin' it" Commercials
I hate these damn commercials. I love their food, and I can't stop eating it and it shows, but I hate the fcuking commercials. One in particular sticks out. The one where the MILFS go watch their daughters at dance class. In the other room behind one way glass, a studly type guy is dancing alone. The MILFS all giggle and watch then decide their daughters dancing is more interesting. Could you imagine if that commercial was reversed? Put guys in there watching a chick dance. The public outcry from women's groups would be incredible. There would be lawsuits and apologies flying left right and centre. Now, all those commercials suck, but that one brutal. Because of it, they can get in the freaking TTP Closet.
There you have it. The angriest Inside the TTP Closet ever. I'm just a bitter guy. Not witty at all. Just very bitter.