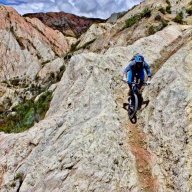 Est

Jul 23, 2001
Messages

14,712
Reaction score

3,352
Location
Tokens
Dirty Money
Curious on your interpretation:

1) Who is Cherry referring to when he says "YOU PEOPLE" who come from wherever it is.

2) Who is Cherry referring to when he says "you love OUR way of life and OUR milk and honey

The issue is not about wearing poppies. If he said EVERYONE in Canada should wear poppies - there would be no backlash.
Yup. Sorry, this is where I fall in. 1/2 my family falls into the "You People" side of the ledger, and they don't deserve to be identified as non-Canadians just because of their color or the way they dress in public. My wife literally is a 1st Gen Canadian, and yeah, she wears a poppy, as does her whole family. There are plenty of asshole Canadians that are 3rd, 4th, or longer generation families that take the freedom for granted and by Cherry's comments got a pass. Why not identify those pricks with divisive comments? Why not call out the asshole rednecks who don't give two shits and bleed our society of services? And bang on
@STD
, you go to these ceremonies and it seems that the vast majority are identifiable imigrants participating. All "You People".
@LION
, how would you feel if Cherry said that to your parents directly? How would you feel if he lumped them in because they are immigrant Italians? (Note: I actually don't know this, just assuming, for the sake of argument, your parents are 1st Gen or came over). You'd be upset. It's not cool. My in-laws are people you and anyone would definitely identify as "You People". They pay their taxes and contribute to Canada as much as anyone, and pay their respects, but if they were in that studio, Cherry would be pointing his finger at them. Not at the white guys standing beside them, but the lady in a Sari and the man in his Friday robes.
I love Cherry, and I don't know that he should have been fired for this. I'd have liked that he'd been given a chance to explain himself. But fcuk me, yeah I found it offensive, and if you think about it, all it did was create division on the internet, and maybe even worse. It was stupid.
Last edited: