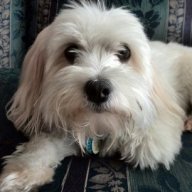 Est

Oct 7, 2001
Messages

1,514
Reaction score

21
Location
Tokens
Dirty Money
Not sure where to put this but Burnaby Parks is getting tougher on teams have players not living in Burnaby. I think North Van's Rec Commission's actions last year led to some teams moving to O/30 leagues in North Van and now Burnaby is following up on this.
If all GVRD municipalities do this, senior men's and women's soccer in this area will have to make changes as many teams have players from all over the region.
The June 24, 2004 Burnaby Parks Department letter to teams based in Burnaby opens with the statement that they are "trying to improve the allotment process" and goes on to say that this includes "a change for the coming season that will hopefully improve the fairness of the field bookings."
"With the enclosed request form, please include photocopy of the Driver's License of each player registered with your club.
This wll allow staff to determine which clubs/teams are Burnaby based, and therefore will be given a higher priority than a club with few if any Burnaby residents.
Once the season begins, staff will conduct random checks both on the fields and with BC soccer to ensure the accuracy of the information we have received.
They go on to say, "I don't know if this will change the allotments from that of previous years, but it is a step we need to take based on the ever increasing demand for fields."
The writer concludes with "Please don't hesitate to call me if you have any questions."
Signed Tom Kurucz - Supervisor -Sports and Outdoor Recreation
604-294-7385
tom.kurucz@city.burnaby.bc.ca