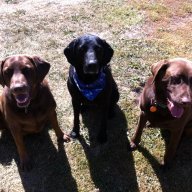 Est

Jul 4, 2001
Messages

6,106
Reaction score

274
Location
Tokens
Dirty Money
Who caught your eye as the Canuck of the first half?
Naslund
- The Captain has lead the way he always has. He's been solid. He's scoring. He's setting guys up. I think I even saw him hit somebody the other night vs. San Jose. If I did, that is one more hit than Bertuzzi in the last two months.
Linden
- Mr. Canuck is playing possibly the best hockey of his career. Just be glad he's doing it here. I am. Aside from the gaffe the other night, he's been very reponsible in his own end, rarely giving up the puck. Offensively he's contibuting a bit which is nice. 20 goals from Mr. Linden would be a good result.
Cloutier
- He hasn't really "stolen" a game for them this year, but he has been brilliant. Especially lately. The paddle save he made on Monday night was amazing. The paddle save he made against Selane on the 29th was amazing. Basically, he's been amazing.
Ohlund
- The guy is a rock back there. As well as being solid in front of Cloutier he's had a bit of offensive flare this year as well. How many OT goals has he scored this year? Three? Four? Norris Trophy candidate? Maybe.
Jovonovski
- A few weeks ago I'm not sure I would have included him in the top five, but he has been pretty good the last few weeks. I've never noticed how slow he was before though. Perhaps some power skating lessons this summer will cure that. I love it when he carries the puck. I especially love it when you're not really paying attention and you look up and number 55 is standing beside the oppositions net.
I'm sure there are plenty of opinions out there, so let's here them.
Should be a good second half starting tonight in LA.