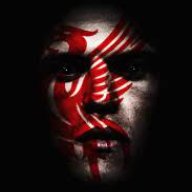 Staff member
Total Bastard
Est

Jun 28, 2001
Messages

27,574
Reaction score

14,076
Location
Tokens
Dirty Money
Unlucky news for Bronco and Jonesy
Belfour pulls out of World Cup
August 9, 2004

TORONTO (CP) - Veteran goalie Ed Belfour has pulled out of the World Cup of Hockey less than two weeks before Team Canada opens camp in Ottawa, citing a back problem.

The Toronto Maple Leafs netminder informed Team Canada executive director Wayne Gretzky of his decision Monday.

"I talked to Eddie this morning and unfortunately he won't be able to play," Gretzky told The Canadian Press in a phone interview. "He's got a back problem, a back injury."

The 39-year-old Belfour would likely have been the backup to Olympic starter Martin Brodeur of the New Jersey Devils with Roberto Luongo of the Florida Panthers also named to the team.