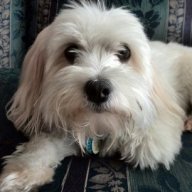 Est

Oct 7, 2001
Messages

1,514
Reaction score

21
Location
Tokens
Dirty Money
Just watched a female reporter on CBC Newsworld ask Canada's new Solicitor General, Wayne Easter of PEI,
"Who do you think is behind the witch cnut" (of former minister, Lawrence MacCaulay).

Now that will have a hard time making a bloopers show. The reporter quickly repeated "witch hunt", as the camera cut away to the minister. And this occurred outside the residence of the Governor General.