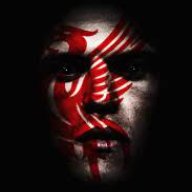 Staff member
Total Bastard
Est

Jun 28, 2001
Messages

27,577
Reaction score

14,080
Location
Tokens
Dirty Money
The match-ups:
Sap v Slurrey Sat
Capitals v ACM Sat
Croats v Westside Sun
Trollups v Inter Sun
Sportstown v Khalsa Sun
Sporting v Metro Ford Sun
Argentina v Peg Sun
Note: Home teams listed first
Important: Please list your picks in the same order as they appear above and limit your piss-takes to AFTER your picks. For example:
Slurrey
Capitals
Westside
Inter
Sportstown
Sporting
Peg
--------------------------------------

Insert piss-take commentary here
This would make my life that much easier when updating standings
Speaking of standings, I will get them up later this week and place them in a thread within the Gambler's Alley Forum... 8 people went 6 4 7 to lead the way so far.
Also note: TTPers that didn't participate last week can still join in... you just need to hope you can make up points lost from the first week.
My picks for this week are in the example above
Good luck to all,
~Regs.