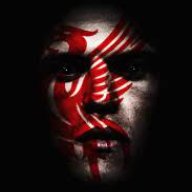 Staff member
Total Bastard
Est

Jun 28, 2001
Messages

27,567
Reaction score

14,072
Location
Tokens
Dirty Money
This thread was on the Auld Forums in response to the opening of Vancouver's first ever radio station devoted to sports. I think I listened to it for about 3 days and haven't tuned in since... funny at times but didn't really have much of a bite in my eyes (ears?). Perhaps when hockey season rolls around I'll give it another chance.
In the meantime, I've spent all morning listening to TalkSports, the UK's first all-sports radio station. TOP NOTCH! I recommend everyone give this one a go... so far it's been total soccer.
http://www.talksport.net
or you can find it in the radio toolbar listings if you are using Internet Explorer.
~TB.