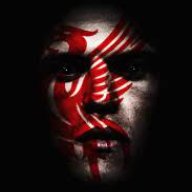 Staff member
Total Bastard
Est

Jun 28, 2001
Messages

27,577
Reaction score

14,080
Location
Tokens
Dirty Money
Anyone know exactly why the BCs are held when they are? Is there any reason why they can't be pushed back a month or so?
If it could be done, this would solve quite a few of the scheduling problems that all leagues face, allowing things to definitely shut down for all of January.
This would also allow for better competition as weather and field conditions would be less of a factor.
Or for VMSL Premier purposes, keep the option open for still playing in January and putting all teams into the same division, creating a 26 game schedule as it should be. This split schedule we have now is farce as far as I'm concerned and really needs to be reviewed (does the league even review these things?).
Of course, all of this would be
moot
if somehow we went to a summer schedule
~TB.