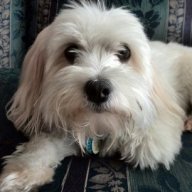 Est

Oct 7, 2001
Messages

1,513
Reaction score

18
Location
Tokens
Dirty Money
It is not easy to do espec. if it is not a good, clear case and not just a bad tackle and freak injury.
There is a kick in the head case in this article involving a BC Soccer Assoc. sanctioned game.
Very complicated situation this one here:
http://www.mckercher.ca/common/uploads/resource/Article - Wandzura - November 2011 - Sport-Related Insurance Issues (R0645498).PDF
A more clear cut ski case is this one but who knows if the person was able to get more than a dry judgment here. This is negligence where the rules were broken and no doubt there were witnesses. If some insurers paid out some of this stuff the person won't be able to double dip and collect twice. It might just get their work insurer their money back, etc. They will get the whole sum of the General Damages (pain and suffering, non-pecs).
A lawyer on a contingency fee could take in BC up to 33 and1/3% of this. And if the suit is lost the plaintiff can be on the hook for the defendant's costs in part.
http://www.bormioforumneve.eu/Moore15_revisions.pdf
Milsom v. Verron 2005 Carswell BC 2428
Facts
On her first day of a ski holiday in 2004 at a ski resort known as Sun Peaks in central British
Columbia, the 50 year old Plaintiff was hit by the defendant near the bottom of the slope in
an area marked for slow skiing. As a result, the plaintiff suffered injuries to her right knee.
The injury required surgery and a post operative regime of rehabilitation. The plaintiff was a
very physically active person and was employed as a physical education teacher. The claim
was made against the skier that hit the plaintiff only and not as against the ski area. As no
one appeared for the Defendant at the trial, liability was not an issue and all that the court
was required to do was assess damages.
Damages were assessed as follows:
i) General Damages-$25,000.00
ii) Special Damages-$17,624.59
Housekeeping-$10,000.00
Massage and Physiotherapy-$5,929.59
Private Doctor Consultation-$200.00
Private MRI-$875.00
Parking-$520.00
iii) Past Income Loss-$33,800.00
Total- $75,324.59