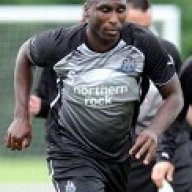 Est

Jul 8, 2001
Messages

725
Reaction score

59
Location
Tokens
Dirty Money
Final results up.
Update: We have a 'Worst Wizard' already. Congrats to A Eadie! 19 points out of a max 64 and all teams eliminated by the end of the quarter finals is impressive.

Welcome to the Norvan Soccer Club 'World Cup Wizard 2010' standings thread.
Due to the nature of the pool, I will be posting results after each team has completed an equal number of games. Accordingly, stats will be posted Wed, June 16, Mon, June 21 and Friday, June 25. Thereafter I'll post updates after each round of the finals.
I've posted most of the picks in the .pdf attache to my next post. There are a couple of entries yet to be processed.
Also, a big thank you to Regs here at TTP for hosting the results. If you haven't yet had a chance to look around the site, please do. It's the best place to really find out what is happening in the lower mainland soccer scene.
Cheers, Kurgan