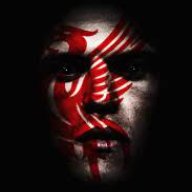 Staff member
Total Bastard
Est

Jun 28, 2001
Messages

27,567
Reaction score

14,072
Location
Tokens
Dirty Money
Jackboot past erased with jack-hammers

BERLIN, Aug 2 (SW) - Berlin reopened its newly refurbished Olympic Stadium yesterday, amidst ceremonies and festivities that Germany hopes will unburden the arena, first built for the 1936 Olympic Games, from its murky past under the Nazi jackboot.

Keen to exorcise all ghosts of Adolf Hitler and his Third Reich ideals of Aryan supremacy, the German federal government provided most of the €242million needed to repair and modernise the 74,845-seat stadium over a four-year period.

Due to be the venue for the 2006 World Cup soccer final, the grey stone exterior of the stadium has been left unchanged, but a translucent wing-like roof has been added, to shield spectators from any inclement weather.

Berlin Mayor Klaus Wowereit called the new stadium a jewel and said he hoped it would become the springboard the city needs, in its further attempt to host the Olympics, having previously failed to attract the 2000 Games.

Despite the lengthy renovations, the stadium managed to stay open, keeping 55,000 seats available, mainly for professional soccer matches, as well as athletics meetings and concerts.
The stadium began to decay during decades of post-war neglect, having originally been built between 1934 and 36.

Although it housed the British military HQ during the aftermath of World War II, an unexploded RAF '500-pounder' bomb was still found embedded beneath it during the recent renovations.

While the stadium's Nazi past has remained largely ignored since the war, the Hitler era is tackled head on within the new complex. A museum near the main entrance and thirty-five plaques placed in and around the stadium, now give a full account of its history under the swastika.

Stadium officials considered it essential to come to terms with the past and face up to its infamous history, a time when Hitler had hoped the Berlin Olympics would establish the superiority of the Aryan race once and for all – until the arrival of a certain Jesse Owens that is.