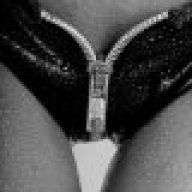 Est

Feb 22, 2002
Messages

1,578
Reaction score

0
Location
Tokens
Dirty Money
Has anybody heard anything about this? The new canadian reality series...
There must be a few TTP drunkards out there that think they can play the game...
Check out the website to register at
Making the Cut
"Bell Making the Cut" TV Reality Hockey Challenge
Nation-wide Search for Canada's best unsigned hockey players. A real-life television drama that will offer six athletes the opportunity of a lifetime...a passport to an NHL training camp

Montreal, Quebec - May 6, 2004 - Bell Canada today announced Bell Making the Cut, an unprecedented national event and televised docudrama which breaks new ground combining professional hockey with a behind the scenes search for Canada's best unsigned hockey players.

In seven Canadian cities, thousands will take to the ice. The top 68 will attend a two week training camp led by legendary NHL coaches Scotty Bowman and Mike Keenan. Of those 68, only six players will earn the ultimate prize - an invitation to an NHL training camp.

Bell Making the Cut is more than an on-ice event. It is a landmark national prime-time television series airing this fall on the CBC and RDS. From the Tryout Challenge to Training Camp, cameras will follow each competitor's every move. And Bell's innovative technology and services will provide unique opportunities to follow the action and the trials and tribulations of players as they compete to make the cut and live the ultimate dream of playing professional hockey.

"Bell has a long-standing and devoted history of supporting hockey, Canada's traditional pastime. We are thrilled to bring this once-in-a-lifetime opportunity to talented hockey players and amateurs across the country," said Pierre Blouin, Group President, Consumer Markets, Bell Canada. "We will provide Canadians unique ways to experience the excitement of Bell Making the Cut through Bell's innovative wireless, Internet and digital television services."

"CBC Sports is delighted to be airing this unique series," explains Nancy Lee, Executive Director of CBC Sports. "For over 50 years, CBC Television has been synonymous with hockey in this country through programs like CBC's Hockey Night in Canada and, more recently, CBC's Hockey Day in Canada. Not only will this new program give viewers an opportunity to see what players must go through to reach an elite level - it will also offer the lucky winners a chance to fulfill a dream of playing in the NHL and create heroes for whom we can all cheer."

"Le Réseau des sports is proud to be the French broadcaster of Bell Making the Cut launching nationally this Fall," said Gerry Frappier, RDS President and General Manager. "RDS has been the exclusive French rights holder of all National Hockey League and Montreal Canadiens' games since 2002. The addition of this series will further complement our existing programming by offering hockey fans a unique viewing experience."