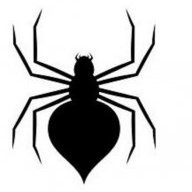 Est

Jul 28, 2001
Messages

3,068
Reaction score

11
Location
Tokens
Dirty Money
I'm going to get flack for this one... Don't get offened...much.
I didn't make this up, BUT, it is pretty amusing if you think about it (somewhat coincidental).
Men's Names:
Alex - cute and short but a liar and a cheat.
Amir - amazingly hilarious and gets all the chicks. Pecker is well built.
Andy - boring and has a small pecker.
Antonio - has a great body and beautiful skin, and chicken brain.
Anthony - smells of weed.
Barry - lights fires, pinches girls bottoms and is well hung
Ben - funny and can be real difficult to beat at games, but eats with his hands.
Bob - quiet and unpopular,
Brad - thinks everyone likes him...but they don't.
Brian - mean and only thinks of himself, no he's not the Messiah he's just a naughty boy.
Bryan - sexy, but stupid - can't spell.
Bryce - fun to be with and will make you laugh, you'll kill him within a week.
Carl - thinks he's funny...he's not, falls asleep during sex.
Charles - can't trust him, eyes too close together
Chris - can't pull, will pay for women, but has a huge pecker and can use it too.
Craig - tries to fit in - he never does.
Dan - quiet but funny, but becomes easily addicted to narcotics.
David - hot and works out a lot, loves girls named Florence.
Dave - complete twat, very small dick, can be violent.
Derek - has a great mummy, and blow-up doll collection.
Dominic - hilarious and will do anything to please.
Don - dickhead.
Eddie - wants too many chicks he'll never get 'cos he's an arse
Frank - "different" - missing DNA - favors girls named Lucy.
Gary - drug addict but willing to share.
George - barman who drinks more than he serves.
Graham - very hard to understand, likes group sex.
Greg - really sweet and feels sorry for himself.
Howard - likes small-breasted women and pornography
Ian - ugly shithead who everybody hates.
Jamie - likes bondage, S&M with other men
Jay - very sweet when you get to know him well.
Jeff - really ugly.
Jack - stupid but hot. Always alright.
Joe - built like a bear, sexy but tends to lose his head.
Jose - hot boy with a love of hermaphrodites.
Kevin - can never get a girlfriend.
Keith - good person to talk to when you have a problem - his is worse.
Lorenzo - fine and dresses in stolen gold.
Oliver - likes men but is in denial.
Patrick - drunk, drunk, drunk.
Paul - has serious disabilities.
Richard - can't stop wanking and has more wet dreams than anybody.
Rob - sweet, polite and adorable, but has serious disabilities.
Russell - likes to play in the leaves which makes him an arsehole.
Ryan - short but sexy body and even sexier mind.
Shane - thinks everybody wants to shag him - he's a virgin.
Simon - likes a night out with the lads and curries. Talks bollocks.
Steve - popular and funny, hung like a donkey
Terry - arrogant twat who is crap in bed but thinks he is a stud.
Travis - fat and horny with the best XXX collection to be found.
Wesley - great guy and easy to tolerate.
Zahid - devious and sly. Not to be trusted.