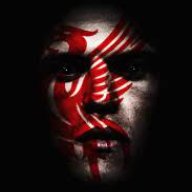 Staff member
Total Bastard
Est

Jun 28, 2001
Messages

27,576
Reaction score

14,077
Location
Tokens
Dirty Money
How many games has this league ever postponed in the first week?!!?! Amazing!
We're left with everyone going through except for J_B with his ND Lions pick... unlucky!
26 still in it...
The pool site is updated and the entry sheet is available for those allowed to pick (remember to put the same email addy as you used last week).
Also note that it is up to you to NOT pick the same team as you've already chosen... if you do, you're basically out of the pool
You can always review who've you picked previously by viewing the "player summary" report in the main pool site.
Good luck to the everyone!
Cheers,
~Regs.
PS. there is a tiebreaker option that the entry sheet says you need to enter... I'd like to say just ignore it but I can't
just put in any number and click submit... it serves no purpose other than to irritate you