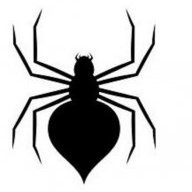 Est

Jul 28, 2001
Messages

3,068
Reaction score

11
Location
Tokens
Dirty Money
Anyone following the women qualifying rounds for the olympics? Mexico is up 1-0 at the half...keep us posted Regs, or whomever may be home right now...
Below is the outstanding coverage being posted on the bcsoccerweb sight
Game Summary
48:00 - Long ball by Mexico is easily caught by LeBlanc.

Second half
Halftime
Two minutes of injury time is added.
39:00 - Canadian header off a free kick sails over the crossbar.
27:00 - Latham drives up the field and is stopped by a dual effort by Mexico's defence.
25:00 - Mexio's Dominguez opens the scoreing on a single effort past the Canadian defence for a shot past LeBlanc.
12:00 - Hooper gets behind the Mexican defence gets a soft shot on net over the crossbar.
9:00 - Mexican long ball is intercepted by LeBlanc.
8:00 - Four Mexican's get close to Canada's net where a shot is deflected by LeBlanc.
5:00 - Latham takes possesion of the ball deep right of the net where Molina misshandled the ball. Latham's shot to the net is intercepted by the Mexican's defense.
Kick off
This game will be broadcast LIVE on Rogers Sportsnet.