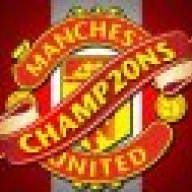 Est

Jul 29, 2002
Messages

1,720
Reaction score

42
Location
Tokens
Dirty Money
Yeeeeeeeeeeeeeeeeehaw!!!
Anyone heading up? I am heading up the 11th - 13th. There are so many good looking men and women there during Stampede it is insane!!!!
You MUST go to either of the Pub Crawls. Last year, we went and there were like 20 busses (yellow school busses) FULL of people and we went to...if I can think back that far...5 bars? It is a blast!! You can buy your tickets through "BUSTLOOSE" and I think they are under $35.00...WELL WORTH IT!!!!
"SAVE A HORSE...RIDE A COWBOY" yeeeeeeeeeeeeeeeehaw