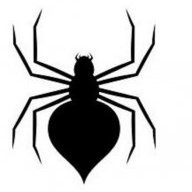 Est

Jul 28, 2001
Messages

3,068
Reaction score

11
Location
Tokens
Dirty Money
Okay gang, I can't seem to find Sydney and Kquay the mascott Dragons that visited us on Bad Kit night at Sportstown. Last seen, on email via Regsi's digital camera taken on bad kit night! if anyone knows their whereabouts, it would be much appreciated if they were returned!~We have a few dragon events in the works!
Luc, Zeus, Jinky, Regsi, darkangel, vincent, Jimmy Holiday, Captain? ~it is a possiblity that they have been abducted.
Profile, these two have traveled the world including places such as Trinidad, Australia, Sweeden, Germany, Scotland, and more.
Their combined worth = $0 (priceless)
~please contact sc if whereabouts known (refreshing rewards avail.)