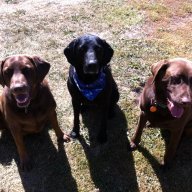 Est

Jul 4, 2001
Messages

6,106
Reaction score

274
Location
Tokens
Dirty Money
The national anthems of both the United States and Canada will continue to be played before NHL games despite the situation in Montreal Thursday night.

A spokesperson for the Montreal Canadiens said the team regrets the incident and was discussing ways of rectifying the situation.

After the sellout crowd of more than 21,000 was asked to show their support and respect for two great nations, a significant portion of the crowd made their feelings known regarding the U.S.-led war against Iraq.

Following the 6-3 win by New York, several members of the Islanders expressed their disappointment at the booing.

"I don't think anybody deserves that," said goaltender Rick DiPietro. "That's not respectful. To boo our anthem was uncalled for."

"Once I heard that it really got me going," said Mark Parrish. "So I guess I can thank them a little bit for getting me more pumped up."

"If it wasn't for America, who knows what language I'd be speaking now."

Islanders assistant coach Jacques Laperriere also apologized to the team on behalf of his fellow Quebecers.

Montreal defenceman Mike Komisarek, who is the only American-born player on the Canadiens refused the comment on the controversy except to say that "my prayers are with the troops in the Middle East and hope they come home soon and safe to their families."

The playing of the national anthem by home teams at NHL games has been around since 1946. In 1960, home teams were given the option of playing both anthems.

The NHL mandated teams to play the national anthem in 1987.
"If it wasn't for America, who knows what language I'd be speaking now."
Is Parrish really that fcuking dumb? In the two wars that really mattered what did the States do to "save" us from the tyrants of the world? Sure they dealt the decisive blow in WW2, but other then that? Canada and Britain did more for the "good guys" in both wars then the states ever did. What language would he be speaking if it wasn't for America? How about Canadian. Fcuking idiot.
That being said, I don't think any anthem should be booed. Unless of course it's the Iron Sheik doing the Russian one for Nicoli Volkov. Then boo and spit.....whatever.