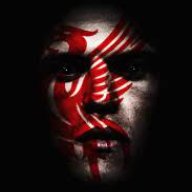 Staff member
Total Bastard
Est

Jun 28, 2001
Messages

27,579
Reaction score

14,080
Location
Tokens
Dirty Money
Let's try this out for a couple of weeks and see what happens...
Based on a similiar basis as Ginger Tour's Footy Survivor for the English Premiership, the pool consists of picking a team in each match-up played every week of the 2002/2003 league season.
3 points for a win, 1 point for a tie.
You do not need to give score predictions but put them down anyways for fun
Every week, one of the mods will start a new thread for you to put your picks down. These threads will be closed sometime around noon on the day of that weeks first game [usually Friday].
The first week thread is located here:
http://www.takethepiss.com/community/showthread.php?s=&threadid=1932
Cost is of course free and I'll put up $100 for the winner at the end of the season. Sound good?
A new pool standings thread will be set-up after the weekend.
Cheers,
~Regs.