---
On this Wanderers Wednesday we celebrate all the wonderful local businesses who have fought through the challenges brought on by the pandemic the past year and served their community. To that end the Wanderers have officially partnered with local gift box supplier,
Nova Box
, to offer supporters the chance to support six local businesses and show off their Wanderers pride. This diverse collection of items include
Wanderers face masks
, a four-piece coaster set and mug from
Boathouse Goods and Gifts
(Halifax), a candle from the
New Scotland Candle Company
(Port Williams), donair spice from
Rub that Rubs
(Bedford) and some tasty chocolate from
Rousseau Chocolatier
(Halifax). You can see the products at the link below.
"Our club has always made it a priority to support local businesses pre-COVID and are continuing to do so with an even greater emphasis this year," explains Wanderers Director of Business Development, David Finlayson. "When we can give our fans access to unique and special items while supporting our local business community, that is the ultimate win-win for us" With Mother's Day and Father's Day approaching in May and June respectively, Wanderers will feature locally sourced gift ideas such as the
Nova Box
,
Smooth Meal Prep
and
Delectable Desserts
. You can discover more local businesses by visiting
Discover Halifax's 'Support Local' web page.
"Making our community stronger through the power of sport has always been much more than a tagline for our club," explains Wanderers President & Founder Derek Martin. "Our entire team gets excited when we are able to connect our fans and our partners in ways that deliver benefits to both and we know that this is more important than ever during these trying times." In 2019/20, Nevell Provo and
Smooth Meal Prep
partnered with the Wanderers to take care of the food needs for our player's pre-season training. As an up and coming business, it was a great opportunity to build new clientele. The players enjoyed the variety of food and great service. Nevell has springboarded into a catering, fitness and home delivery business that is building a strong customer base. Smooth is now selling packaged meal kits to several players and helping them prepare for the season while saving time on shopping and cooking.
A partnership established at the beginning of 2021 has Wanderers purchasing cakes from
Delectable Desserts
for any celebration or special occasion. "When the sales team reached out, my mind was racing about working with this club who have developed a strong community and sport presence. Much of my business has traditionally been with restaurants and hotels and overnight, most of that business evaporated," reflects Dennis Mbeba, co-founder of Delectable Desserts. "I was able to create a retail and online presence to rebuild my business. My new takeout counter is doing strong business with new clients and corporate clients and restaurants are continuing to see more traffic so I am happy with where the business is going."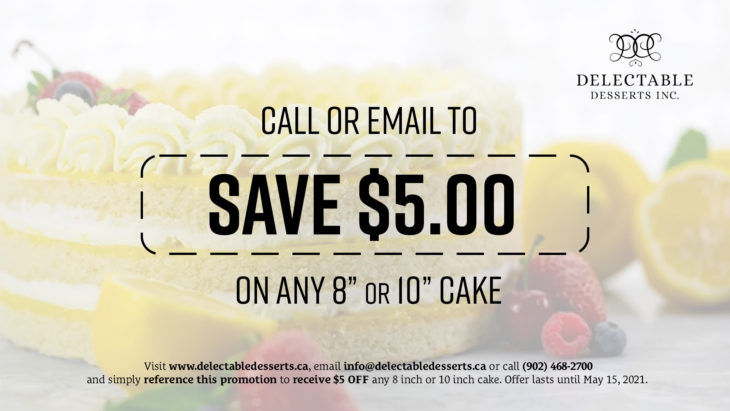 As we enter 2021, it's important we recognize the impact that COVID has had on our local businesses and identify the role we have as individuals and organizations in this community to help rebuild our local economy.
---
2021 Season Ticket Memberships are now available online.
Members will receive additional benefits in 2021 including
50% off a jersey for every season seat purchased,
20% off the Wanderers Fan Shop
and more!
Continue reading...