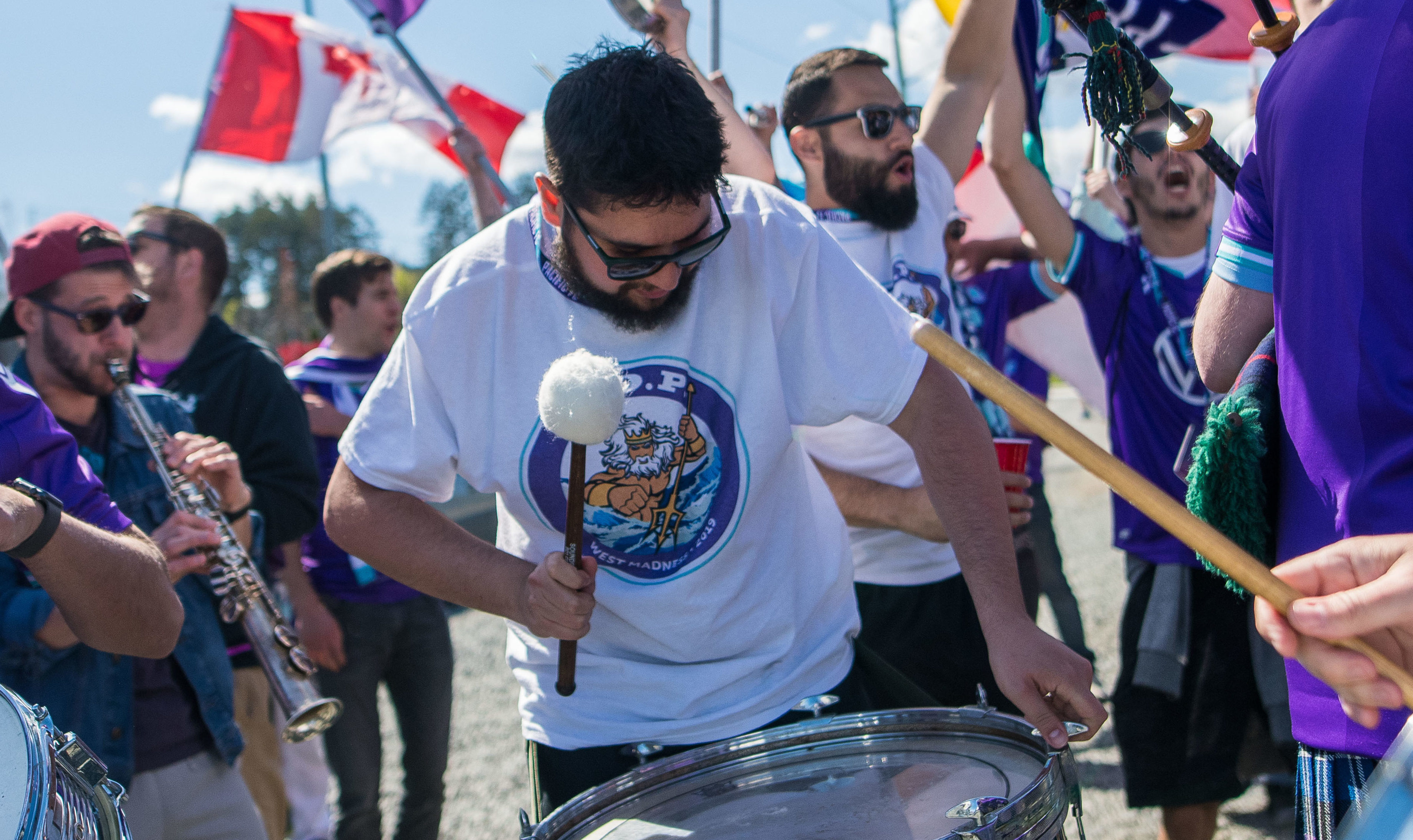 VANCOUVER ISLAND, BC - As Supporters Appreciation Week continues we tell our , second of three stories of supporters and their unique journeys with the Canadian Premier League (CPL). This story highlights one of the founders of Torcida Organizada Pacific (T.O.P.) or Organized Supporters Group of Pacific in English.
MAILING LIST SIGN-UP
/
SUPPORT T.O.P.
The founder's name is Tobias Righi, who moved from Porto Alegre, Brazil to Victoria a few years ago. Founded by a group of Brazilians living in Victoria, hence the Portugese name, T.O.P. brought together friends and family to create an additional community element to the Island club. "When we moved to Canada," stated Righi, "my friends and I were always fighting about different teams that we rooted for. Pacific made us come together and fight for the same side." Righi, much like the other fans in the group, had moved from the soccer- passionate country Brazil with stories and backgrounds of their own. Righi's soccer story began with a massive club named Gremio based in Porto Alegre, Brazil. "I grew up in a family crazy about soccer," explained Righi, "my grandma was the Super Raça Gremista's (biggest Grêmio supporters group at that time) CAPO. She went to Tokyo with Grêmio when the team became the FIFA World Club Champion in 1983."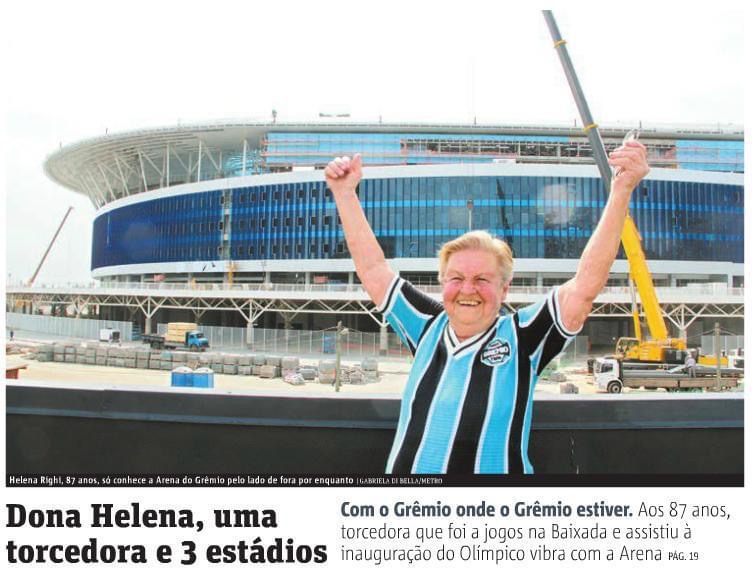 You can say that the new locals of Vancouver Island had arrived with experience in their veins. Arriving from different regions of Brazil into a different culture, a different language, T.O.P. began learning the Canadian soccer culture. "In Brazil we breathe soccer," stated Righi, "we learn how to kick a ball before we learn how to walk. To come from a different football culture which is the South American one and enter a Canadian soccer culture is another challenge." Righi and a few of his friends wanted to create a supporters group and talked with the club and went ahead with building the supporters group. "Not going to lie, it's a lot of work and it's not easy, but it is worth it. We create chants, organize tailgates, arrive four hours before every game with all the BBQ gear, design and buy flags and drums and rehearse and print lyrics for other fans to chant with us during the game, have a social media presence, engage with people to join T.O.P. and just encourage people to support PFC in some way." T.O.P. has had an extremely successful first year and is now more than ever trying to resonate with the culture of Vancouver Island and Pacific FC as a club. "What we are trying to do now is to create the Vancouver Island culture, which is a mix of cultures from all over the world, like Canada!" Righi has been an avid supporter of Pacific FC and has recently become a father. He plans to teach his daughter "the Pacific way" much like his family did while he was growing up in Brazil.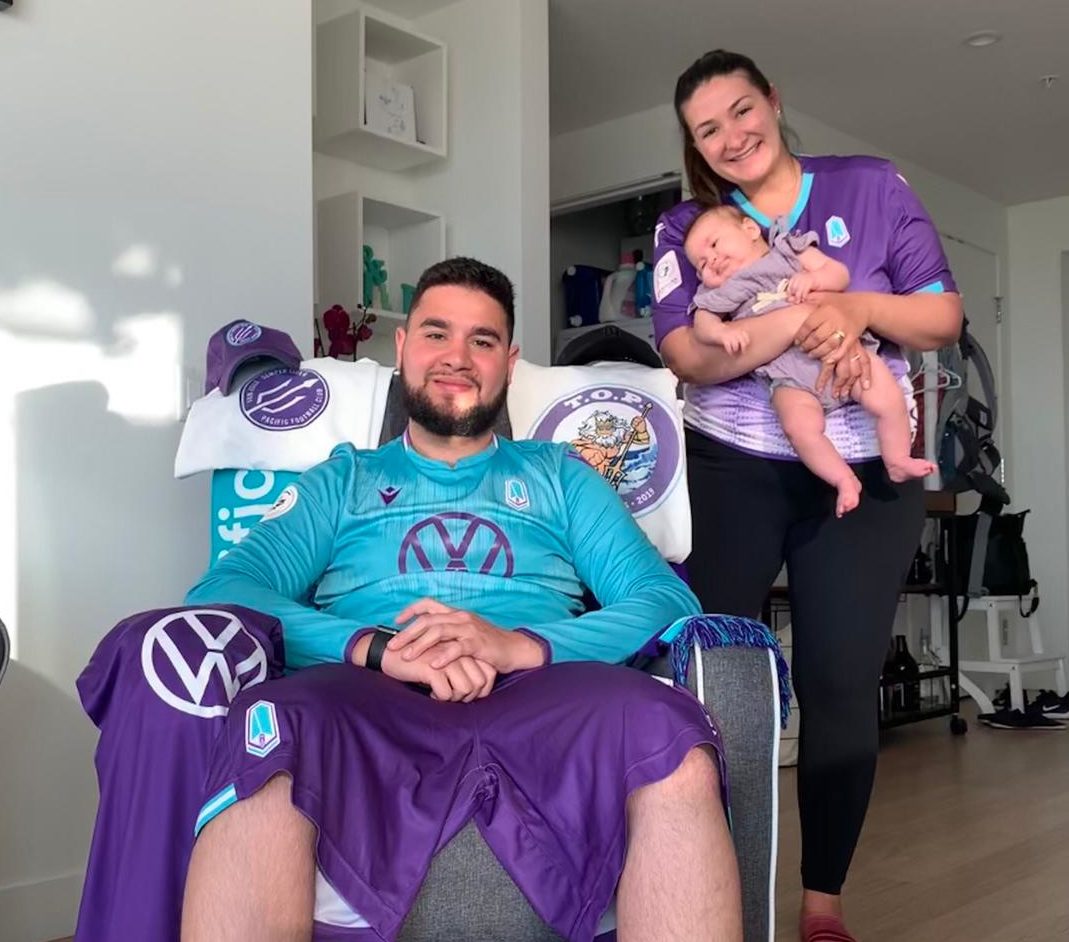 "One day, kids growing up with PFC as their one and only team will make the T.O.P. culture their own," stated Righi. "Cheering and chanting will be a part of that - that's our plan! I want to teach my daughter to support a club like I used to do, as my family taught me to do."
ABOUT PACIFIC FOOTBALL CLUB
Founded in 2018, Pacific Football Club brings professional football to Vancouver Island. Playing out of a renovated Westhills Stadium in Langford, the club provides an outlet for Canadian soccer players to compete at the professional level of the sport on home soil through professional opportunities and youth programming. For updates on Pacific FC, please visit
www.pacificfc.ca
Continue reading...