EDMONTON, AB
– The September 29 FC Edmonton home match will feature a 50/50 raffle supporting KidSport. The raffle is open to the public and starts Friday, Sept 17. 100% of the raffle proceeds will go to KidSport. KidSport subsidizes sport registration fees for local kids who live at/below the poverty line. This is done through a grant program called, KidSport's 'So ALL Kids Can Play!' Program. All funds raised will be going directly to Indigenous kids applying for the So ALL Kids Can Play grant, which helps pay for sport registration fees.
RAFFLE LINK: https://www.rafflebox.ca/raffle/ksse
Kid Sport Information:
KidSport is a local non-profit organization that enables equal access to sport programs through subsidizing sport registration fees for kids that come from families who face financial hardship. KidSport believes that the power of sport participation promotes the development of children's social, mental and physical well being. Through increasing access to quality sport programs, KidSport strengthens the community. Apply. Volunteer. Donate.
KidSportCanada.ca/Alberta/Edmonton
The KidSport Raffle will conclude after halftime at the Sept 29 FC Edmonton Home Match:
• Wednesday, September 29: FC Edmonton vs Cavalry FC, 8 PM MT, Clarke Stadium. "KidSport is a community-funded subsidy program designed to provide a helping hand to the members in our community that require support to access basic and crucial childhood experiences like participation in sports programs. We're grateful that FC Edmonton has chosen to team up with KidSport to help raise funds and awareness, enabling KidSport kids to go from the bench to the field. We always say - it takes a Team to get a Team of KidSport kids into sport, so a big thanks to FC Edmonton and their fan base for supporting KidSport, helping to make it so all kids can play!"
– Dayna Hyman, KidSport Edmonton Executive Director
"FC Edmonton is very proud to be working in partnership with KidSport. As a professional sports organization, we see firsthand the powerful impact sports has on kids, their families and the communities. FC Edmonton will continue to provide as many kids with the opportunity to participate in sports. Partnerships and campaigns like this one help the club and Edmontonians lend a hand to help all kids stay active and healthy through the joy of sport."
– Eric Newendorp, FC Edmonton General Manager.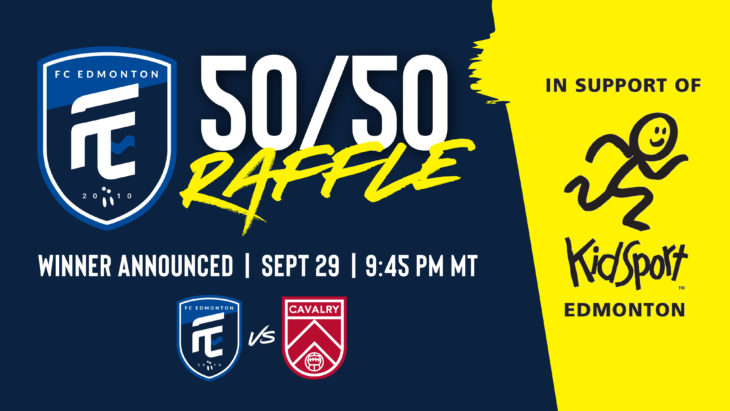 Continue reading...