---
Jordan Haynes will be returning to Pacific FC for the 2022 Canadian Premier League season.
Haynes had big shoes to fill at left-back in 2021 after former club captain Marcel De Jong announced his retirement prior to the beginning of the season. Haynes stepped up to fill the void by showcasing his steadfast defensive ability along with a willingness to get involved in attacks down the left. The 26-year-old left-back made 29 appearances in all competitions last season, playing the 7th-most minutes for the club and laying on one assist. Haynes returns for his third season on the Island where he has quickly grown to become a fan favourite for his no-nonsense defending.
Haynes, who has made appearances for Canada at the U-17 and U-20 level, joins the long list of Pacific players already announced to be returning for 2022. The remaining returnees will be announced shortly.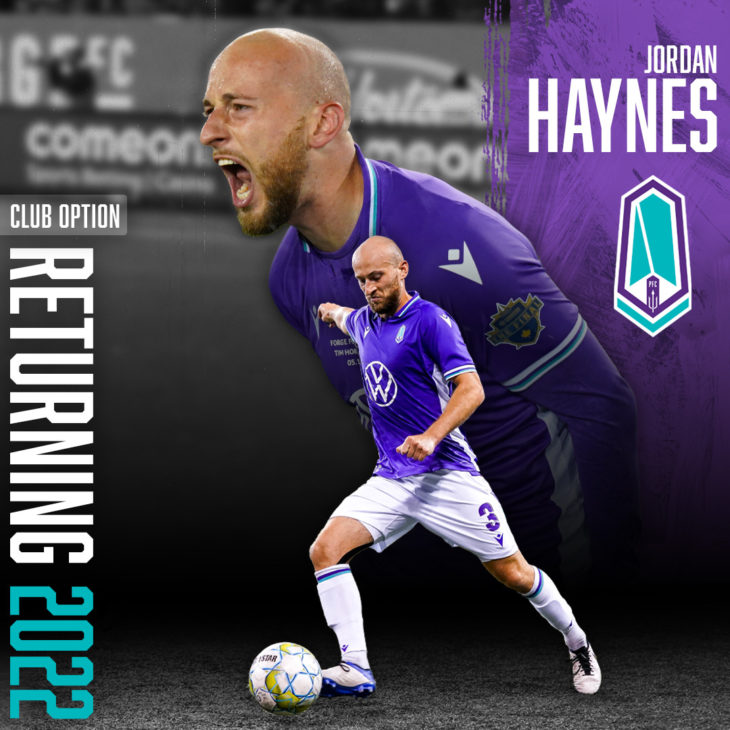 Continue reading...