---
FC Edmonton has confirmed they have acquired midfielder
Shamit Shome
and centre back
Cale Loughrey
on loan from the Canadian Premier League's Forge FC, today. Shome, 24, rejoins the Eddies for his third season. The Edmonton product returned to his hometown club last season, making 24 appearances. Shome spent the previous four seasons with the Montreal Impact of the MLS, making 45 appearances and scoring one goal during that span. Shome made his debut with FC Edmonton in 2016, playing in 26 games as a rookie. He played for the University of Alberta Golden Bears in 2015, scoring six goals in 12 games. Shome has also represented Canada at the U20, U21 and senior team levels, making 13 appearances from 2016-20. "Shamit returning to us shows the character that he has. He is a loyal and proud soldier for our club, and we are fortunate to have him join us again this season," said FC Edmonton head coach Alan Koch. "He progressed significantly this season and we expect him to have a massive impact on our team this year. I look forward to him developing his own game further, but also helping with all the young players that will play around him." Loughrey, 20, played last season with Forge FC. Prior to joining the Forge, Loughrey played the 2019 season with Unionville Milliken SC. The Toronto Ont. product played his collegiate soccer the Seneca College Sting (five goals in seven appearances) in 2019 and the University of Alabama at Birmingham Blazers (one goal in 25 appearances) in 2020. "Cale is a big strong player that has sound technical abilities. He has had a solid university career and I am excited to provide him with his first professional opportunity," said Koch. "He has positional flexibility, and we expect him to make a big impact on the fortunes of our club this season. He has soft feet for a big man, and we look forward to helping him develop his abilities here in Edmonton." FC Edmonton will kick the season off at home on Sunday Apr.10 against Valour FC at 2 p.m.MT at Clarke Stadium. The current roster consists of:
Goalkeepers:
Andreas Vaikla, Darlington Murasiranwa
Defenders:
Nyal Higgins, Luke Singh, Felix N'sa, Cale Loughrey
Midfielders:
Terique Mohammed, Ousman Mahese, Wesley Timoteo, Shamit Shome
Attackers:
Kairo Coore, Tboy Fayia Saah, Mastananbal Kacher, Marcus Simmons, Julian Ulbricht, Tobias Warschewski, Gabriel Bitar, CJ Smith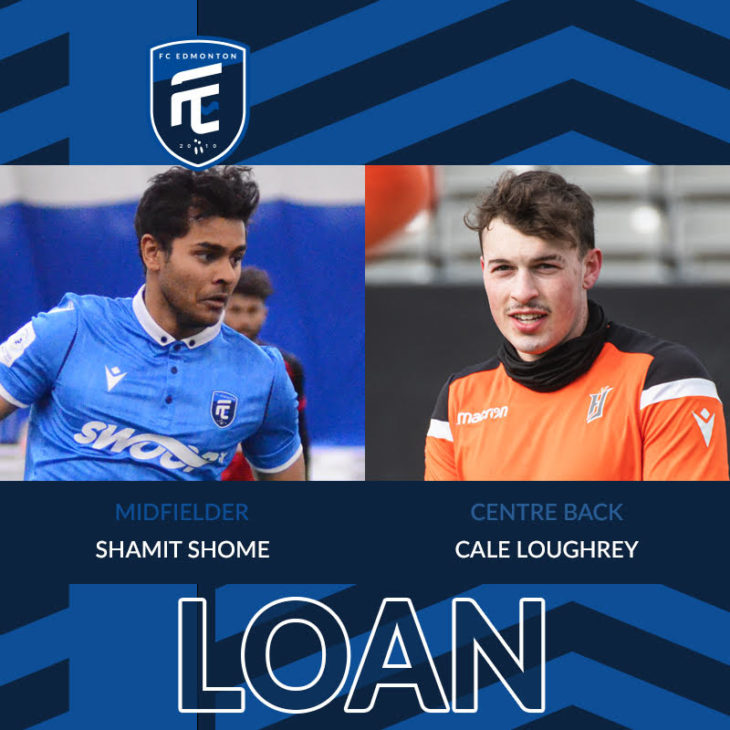 Continue reading...