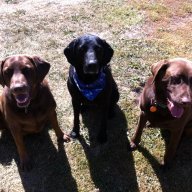 Est

Jul 4, 2001
Messages

6,106
Reaction score

274
Location
Tokens
Dirty Money
What are your top ten 80's tunes. Simply put your list down so we can compare, contrast, and laugh at you while you laugh at us.
In no particular order:
I Ran - Flock of Seagulls
Let's go all the way - Sly Fox
Life in a Northern Town - Dream Acadamy
Aces High - Iron Maiden
The Price - Twisted Sister
Relax - Frankie Goes To Hollywood
Footloose - Kenny Loggins
Slick Black Cadalac - Quiet Riot
Round and Round - Ratt
Defenders of the Faith - Judas Priest
[/list=1]

In the 80's, TheRob was a bit of a "rocker". Out of all those songs(and there are sooooo many more)to this day I still have Aces High, and Life in a Northern Town on mixed CD's. 80's music is timeless.

Take the piss all you like, but when your done, don't forget to put your list down.