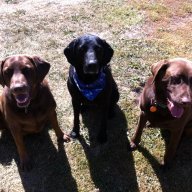 Est

Jul 4, 2001
Messages

6,106
Reaction score

274
Location
Tokens
Dirty Money
Hockey Night In Canada will look vastly different to Canadian hockey fans this season after the CBC announced Monday that host Ron MacLean would not be back after 17 years with the network.

The CBC released a statement Monday afternoon saying negotiations with MacLean had ended at an impasse.

``CBC Television is disappointed that we have not been able to reach a successful contract agreement with Ron MacLean,'' the release said. ``CBC Television recognizes the significant contribution Ron has made to the success of CBC Television's Hockey Night in Canada and countless other sporting events.

``We felt that our offer was fair and respectful. Our offer recognized and rewarded Ron's contribution to CBC Sports.''

MacLean reportedly was looking for $600,000 a year in his new deal after earning $400,000 a year in his old contract.

Don Cherry, MacLean's long-time partner on Coach's Corner, signed a new deal last week reportedly worth $700,000 a year.

Aside from Hockey Night In Canada, MacLean was also a fixture on the CBC's Olympic coverage, hosting in Salt Lake City last February, as well as at the Sydney Summer Games in 2000, Atlanta Summer Games in 1996, the Winter Games in Albertville in 1992 and the Seoul Olympics in 1988.

MacLean's work has earned him four Gemini Awards as best sports broadcaster in Canada.

He began his career in his native Red Deer, Alta., before joining the CBC in in 1986. He became national host of Hockey Night In Canada in 1987, replacing Dave Hodge.
Coaches corner won't be the same. Who's going to do it now? Scott Oak? Kelly Hrudey? Cherry would eat those guys for lunch.