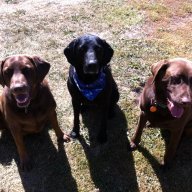 Est

Jul 4, 2001
Messages

6,106
Reaction score

274
Location
Tokens
Dirty Money
As most of you know by now, TTP has put a team into the Penticton May Classic soccer tournament. What I'm asking TTPers today is, "Who should Captain the squad?"
I've narrowed it down to six candidates, myself included
, and one wildcard who hasn't even confirmed his participation yet.
Here they are:
Regs
- After all, he is the "Captain" of TTP why not Team TTP? He has "the move". No one can stop "the move". Regs is a true leader in every sense of the word, but would he abuse these powers? Would he take it upon himself to go against the grain and do what he wants instead of the players consensus? I don't think so, he'd be too drunk to think of doing that. Too drunk, or too busy walking along the beach with the bird to care. He almost seems like the only choice for Captain, but let's hear about the others first.
Hands of Stone
- CJ, Wedgie, HOS, whatever you want to call him, Hands of Stone is a classic. Friendly, and funny, who wouldn't want to play for this guy. The only problem I could see is guys becoming confused when reading the starting lineup. I can see it now. TheRob - Left deafeence. Where the fcuk is that? Is that some sort of VMSL stopper thing? Left defiance? Other then that HOS would be a good choice. He does drink a lot, which isn't a bad thing. Actually quite good seeing as how Penticton is all about drinking. He's also a new father. This must have instilled some sense of responsibility in him.
Notty
- What can we say about Notty. The consumate ladies man, I once saw him run to a young lady in distress moments after she crashed her Volkswagon into a curb on the North Shore. She hadn't even stopped sliding down the curb, and Notty was on his way to the scene. I can't be sure, but I've been told that he actually shagged her in the backseat, fixed her tire, and "had her" on her way in mere seconds. The man is amazing. As we all know, for the singles anyway, Penticton is about two things. Drinking and getting some muff. Notty would be a quality leader in both those departments. Would that equate to leadership on the pitch? That's for you to decide.
knvb
- What can I say about knvb that hasn't already been said. Aside from his CJesque speeling, knvb is one of a kind. A DCS legend. A semi good striker, and from what I hear, a great waterboy. We need a waterboy. We have a beer guy(gong show)but we need a waterboy. I was going to offer that position to Yoda, but knvb seems like the perfect candidate. Forget the captaincy. knvb for waterboy!
TheRob
- After all, this is "my baby". Do I deserve to be captain? Nope. Do I want to be captain? Nope. Do I care who the captain is? Nope. Will I suck up to the captain for more playing time? You bet your lifesavers! I need to play. I crave playing time. I AM PLAYING TIME!
And now, the wildcard:
Captain Shamrock
- The man, the myth, the legend. Enough said.
There are the choices. It's a tough decision to say the least, but with your help and support I know we can pick the right captain for our squad. With the right captain, we will bring home the hardware for TTP's trophy case. According to some people, that would already be one more piece of hardware then Surreys. That's what I hear anyway.