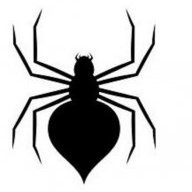 Est

Jul 28, 2001
Messages

3,068
Reaction score

11
Location
Tokens
Dirty Money
AGAIN
, my guess would be, being logged on all day long and having the authority to get rid of such threads as this.
After erasing a thread, such as another one before, Knvb decides to PM other TTPers to
explain
"WHY". Then he doesn't do a very good job of
explaining
"WHY". Then the recipient of the
explanation
receives a PM stating "Knvb has declined his PM to your inbox...Please erase it from your inbox".
What were you trying to say Knvb?
Please
explain
!
+SCwantsan
explination