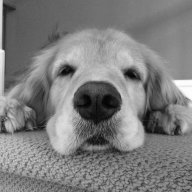 Est

Jul 3, 2001
Messages

1,909
Reaction score

423
Tokens
Dirty Money
Seeing that Regs needed stitches and Alvano was bleeding as well, not to mention the poor Sapperton chap who was knocked unconscious and then quickly came to asking Besty to "get him out of the swimming pool", I believe that this can be an interesting thread.
I will start by saying that I was not injured this weekend and I am thankful for that.
Regs, how is that beautiful melon of yours? Are you able to take advantage of a sympathy fcuk? I am not offering but I always take advantage of some manly stitches that seem to drive the birds crazy:
"Poor Ballbaby, that must have hurt?"

"Nah, it was nothing, now that I am looking at your beautiful face and perfect arse, I can't feel a thing other than what's in my shorts."

"Oohh Ballbaby you are such a man, take me now!"

"Ok, but just be a little careful with these awful stitches."
Or something like that.