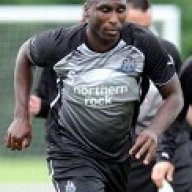 Est

Jul 8, 2001
Messages

725
Reaction score

59
Location
Tokens
Dirty Money
Wow, it's got a little quiet around the Div 1. threads. Is that 'cause none of us are as good as we thought we were?

Anyway, for what it's worth:

Peg-Olys v Pt. Grey Rangers "A"
1-1 giving us the benefit of the doubt. We did play well last week, just couldn't finish

City FC "A" v Pacific 96ers.
9-0 96ers. City are just that damn bad.

Meralomas "A" v Richmond Utd. "A"
2-1 Richmond. 'Lomas still won't get a win.

Sikh Temple "A" v Clan Alumni
2-2 Clan up 2-0 and Sikh's come back due to fitness

Firefighters "A" v Deep Cover Royals
3-1 Firefighters


Anyone else goin to step up?